A smart countdown clock for web streaming and live events.
Create your first timer today!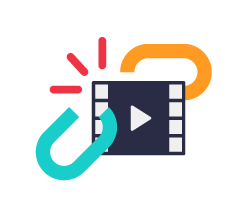 StreamTimer is the missing link between
now and when your event begins.
Use StreamTimer as a video source at live events or as an online countdown that automatically sends viewers to your website, webinar, or online workshop when the clock hits zero.
StreamTimer keeps your audience watching.
1. Create your StreamTimer countdown clock in under a minute.
2. Open the viewer page and insert into your web stream or use as a web launch page.
3. Open the studio page to use with your crew and live audience.
4. Go live!
…as early as you want to attract the most viewers and keep them engaged before the show.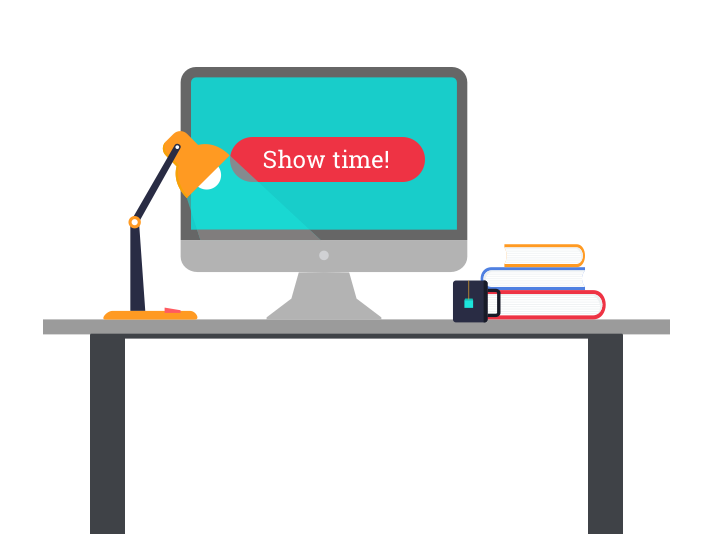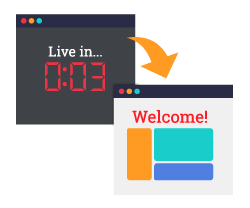 Launch page mode
StreamTimer can automatically load your website or streaming URL when the countdown clock hits zero.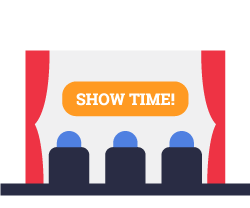 Automatic message transitions
When the timer hits zero, it automatically transitions to a message such as "Our program is about to begin!"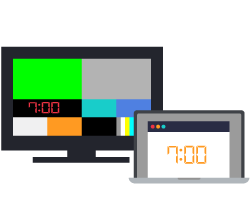 Synced crew clock
StreamTimer provides a dedicated timer for the live studio crew synced with the audience-facing countdown clock.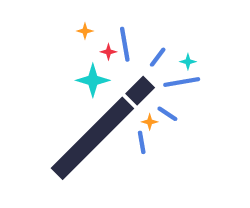 No installation
StreamTimer runs from a simple web portal. No apps or installation required.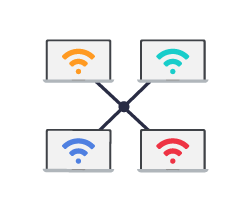 No internet required
Download the timer to run directly from your computer – no internet connection required.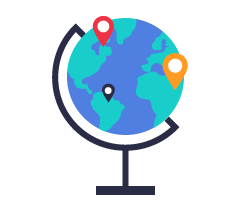 Sync across the world
StreamTimer countdown clocks stay in perfect sync from anywhere in the world.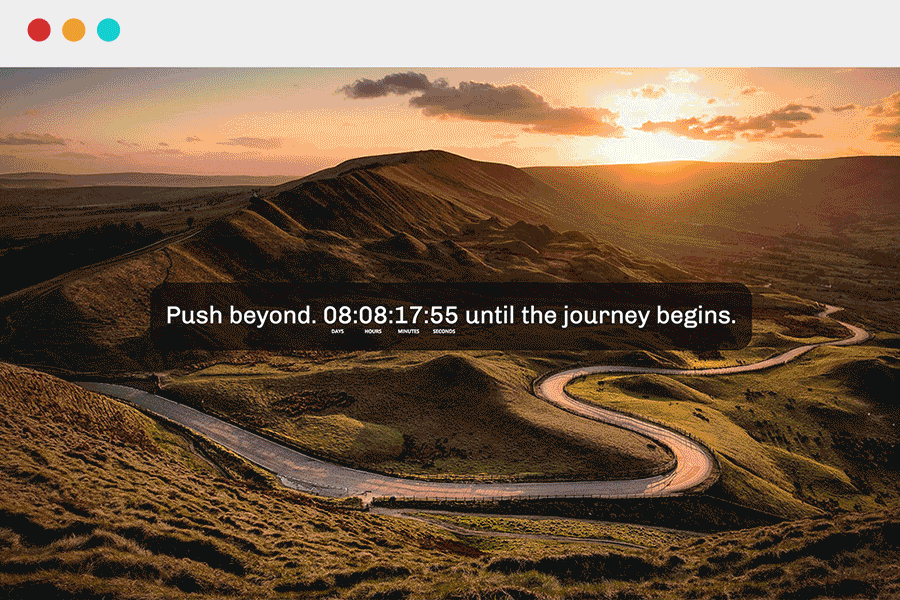 StreamTimer builds audience engagement everywhere:
Web Streaming
Press Events
Product Launches
Webinars
eSports Competitions
Music Festivals
Sports
Live Events
Auctions
Fundraisers
Company Presentations
Educational Workshops
Tech Conferences
Concerts
StreamTimer keeps your audience watching.